Pipette Check
For Results That You Can Trust
Pipette check

Do I need to perform a pipette check?


Reduce pipetting risk and perform regular pipette quick checks to uncover any malfunct...


Do I need to perform a pipette check?


Reduce pipetting risk and perform regular pipette quick checks to uncover any malfunctions early and eliminate surprises at your next calibration service. Evaporation traps are key to achieve easily reproducible results. METTLER TOLEDO's SmartCheck traps can be placed on any balance and you can complete the check within minutes.

What is an evaporation trap?


METTLER TOLEDO evaporation trap is a special accessory that converts the balance into a pipette check station within minutes.

Importance of Regular Pipette Checks
Pipettes must deliver reliable results every time you use them, first time. Final results and decisions are directly related to where most analyses start: Pipetting. Regular pipette checks will uncover a malfunction earlier than at the next calibration service.

How often?

The more expensive and valuable your samples are, the more often you should check to avoid costly expenses and time.

Which method?

A pipette is checked at least at 100% and at more volumes and repetitions when other guidelines are applied.


What equipment?

METTLER TOLEDO offers several dedicated packages perfectly tailored to your needs and for every budget.

SmartCheck Kits
In order to be able to perform a comprehensive pipette check, we recommend using the following set of accessories consisting of a balance, an evaporation kit, (built-in) software and a RFID reader/writer. These sets are available for XPR Analytical Balances and can be tailored to specific customer needs to minimize your checking efforts.
Evaporation Traps
Evaporation traps are key to achieve reproducible results. Our traps are ready to use within seconds and can hold up to 100ml for many measurements even with large pipette volumes.

RFID Solutions
With an RFID tagged pipette, the check is automatically initiated. The tag contains the pipette data, check interval and method. When a check is passed the next date is stored on the pipette.

Pipette Data Management
Calibry Express software offers the best solution when using a dedicated pipette checking station. It can store all pipettes in a database and collect all testing results in reports.

Pipette Check Solutions
Read more about pipette check solutions from METTLER TOLEDO.

Services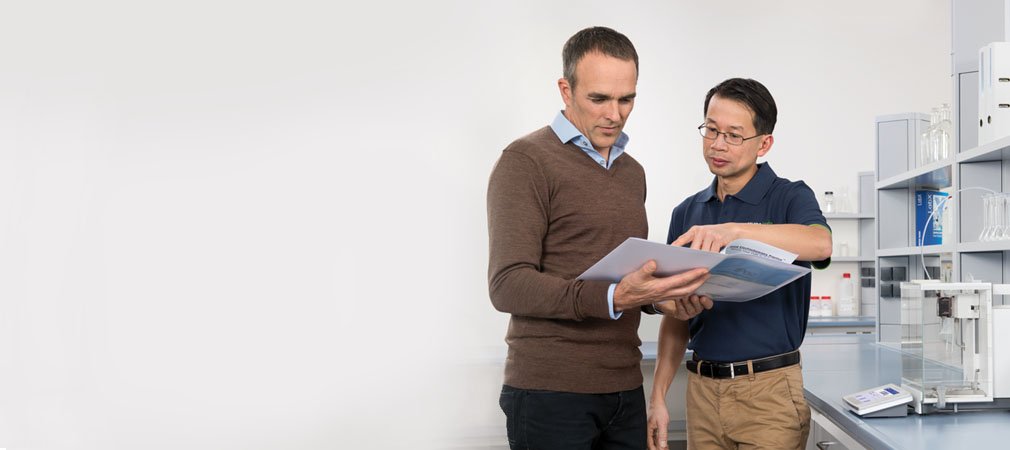 Expert Service for Laboratory Weighing Equipment - Tailored to Suit your Needs
We support and service your laboratory weighing equipment through its entire life-cycle, from installation to balance calibration and from preventive maintenance to balance repair.
Please choose your equippment type: