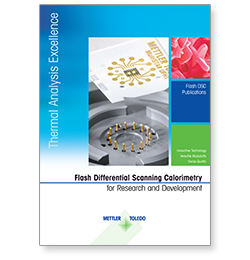 Flash DSC Reference List
This document lists many of the available articles in the field of Flash differential scanning calorimetry (FDSC).
Therein, you may find the title, list of authors and the abstract of each article. For licensing reasons, it is not possible to publish here the full scientific article.