DMA results of modulus and phase with respect to frequency, time and temperature can be very complex when trying to interpret the material properties. The correct curve interpretation of the measurement is important to allow the right conclusions to be made.
The webinar consists of two parts:
The first part discusses the variation of DMA measurement parameters.
The second part explores the use of other thermal analysis techniques, such as DSC or TGA, to obtain complimentary information.

In this e-Training, you will learn how to interpret individual measurements and get tips and hints on how additional information can be obtained using other TA techniques such as DSC, TGA or TMA.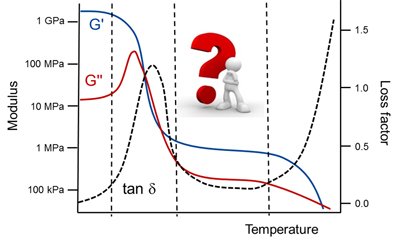 DMA Curve Interpretation – Thermal Analysis e-Training
| Title | Description | Date | Cost | Registration |
| --- | --- | --- | --- | --- |
| DMA Curve Interpretation | Learn how to select the right deformation mode and interpret DMA curves | November 17, 2021 | 100 USD | View details |
|   |   |   |   |   |